Big Deal Comedians
Every show run by Big Deal is different, the name above the door may be the same but the comedians on the bill certainly won't be!
Check out some of the comedians we have worked with, and some that are due to work with us soon!
Jason Stampe delivers an outstanding blend of jokes and crowd interaction that will leave you feeling he must have planned the whole thing out. Rest assured, anything can, and will happen, and Jason will be there to make it funny. Few comedians can switch so effortlessly between riffing and their set like Jason Stampe so don't miss your chance to see him !
With a skewed observational eye and the ability to approach seemingly ordinary subjects from extraordinary angles, Justin strikes the perfect balance between the relatable and the outrageous. His tales of relationships, parenthood, and life in general are raw, honest, and above all funny.
"A finalist in this years South Coast Comedian of the Year competition, Patrick Casey has been a regular on the Comedy Circuit for a few years now, bringing his stories and observations to audiences around the Country as he tries to make sense of the small town in which he lives"
Get ready for some high-octane musical comedy fun, from this carnage-wielding snazzy idiot.

Like the most memorable of UK gales, Katie Pritchard is blowing over the patio furniture of comedy, partially damaging the garden fence of genre and dropping a large, sturdy branch onto the car bonnet of musicality.

"Sometimes surreal, often unusually perceptive, and always original and entertaining" ★★★★ (Female Arts Magazine)

"Inventive and hilarious" (Broadway Baby)

"Mind-blowing" (Herts Advertiser)

New act of the year 2014, Wilson is picking up an impressive track record around the uk. With curveball one liners, pin point accents and sharp observations, he's a sure bet to please any audience!
'Smart, charismatic and a huge hit with audiences at Up The Creek. Wilson is fast becoming a great name to watch out for' - David Geli, Up The Creek Comedy Club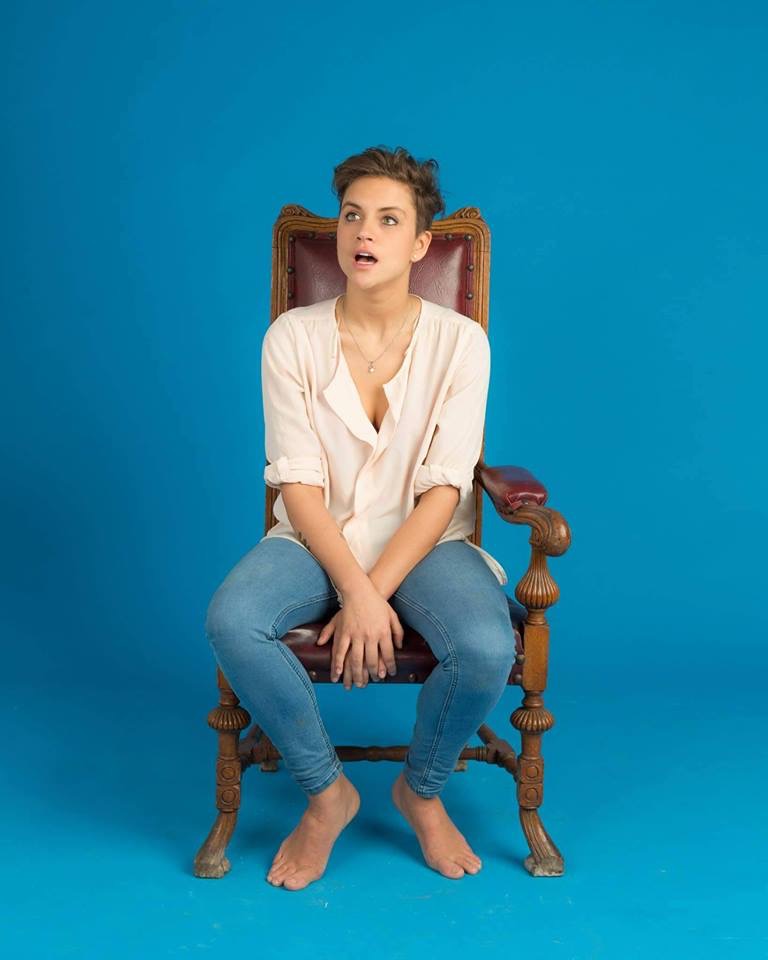 "An extraordinary presence. Fresh, funny, smart, surprising." -Kate Copstick (The Scotsman)
"a buoyant force of nature..." -Phil Kay
"That vaguely masculine opera singer in front of the Cathedral" -The Country of Bosnia
has made rapid progress since beginning stand-up comedy just two years ago. The documentary 'A1: The Long Road to Edinburgh', which is now out on Amazon, followed his journey from stepping on stage for the very first time in October 2016, to performing his own show at the Edinburgh Festival the following summer. In the time since then he has been making a name for himself appearing at clubs all over the country with his world weary tales of starting out in comedy with a wife, three kids and day job to juggle. He is soon to compete in the 2018 Laughing Horse New Act of the Year Semi Finals'
If you would like to purchase the documentary please click here!
Anecdotal, observational and refreshingly honest in style, Gerry's comedy is enriched by a somewhat unique perspective:
With his energetic and likeable personality, infectious joie de vivre and a beaming smile that warms up the coldest of nights,
Gerry K is a truly feelgood act.
An award winning new comedian from Yorkshire who has made a name for herself with hilarious impressions, an impeccable wit and razor sharp one-liners
Steff is well-known for her brilliant joke writing and likeable, quirky persona on the UK comedy circuit. She has recently supported Dave Gorman, Iain Stirling and Lee Nelson
Hot off winning the Midland New Act of the Year in 2014 and 2015, Josh Pugh rapidly shot to the upper echelons of UK stand-up, winning English Comedian of the Year 2016, only two years after playing his first gig.
Josh's clever, original, and (most importantly) very funny stand-up continue to bring plaudits, from Chortle to the Londonist to the London Evening Standard, and he undoubtedly has a blindingly bright future.
Ant Dewson is a comedian, mediocre piano player and singer of silly songs. He
has shared the stage with some of the country's finest comedians including
Micky Flanagan, Lee Mack and Frank Skinner. He's also shared the stage with
some absolute shockers, all of whom he is too polite to mention here.
"Highlight of the night."
Tom Robinson, BBC 6Music